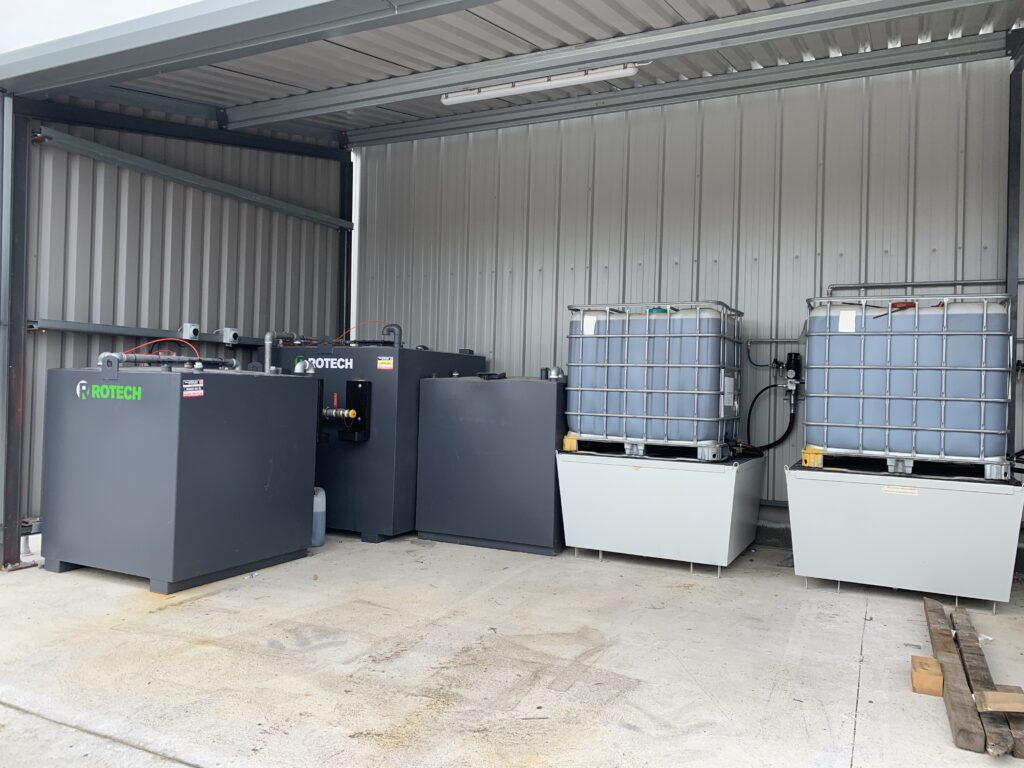 Rotech are one of the leading suppliers of complete garage solutions across Ireland. We supply everything from tanks, pipework, dispensing equipment and monitoring systems to ensure your garage is as efficient as possible.

We have a number of years of experience and have worked
alongside a number of garages to help them get the most from
their garage and ensure a clean and efficient working environment.
Why is Monitoring Oil important in a Garage?
Oil systems have many advantages for garages, they provide a clean and fast dispensing solution from tank to dispensing gun, they reduce the amount of spillages and accurately monitor and track usage. Our systems also have the capability to accommodate multiple oil types from multiple banks.
We provide a range of services and products for garages of all sizes
Oil Monitoring Systems

Oil Tanks & Pipework

Oil & Air Reels

Waste Oil Equipment

Grease Handling Equipment 
OIL DISPENSING
Efficiency and accuracy is essential to running any modern garage, which is why we provide our range of oil monitoring systems from simple digital meters to computer controlled systems. We provide the full system including pipework, oil reels, dispensers & pumps.
Oil TANKS
If it's a stand alone mobile tank unit or a large stationary tank with steel pipework around a workshop, we cater for garages of all sizes and requirements. Our oil tanks are bunded and suitable for all types of oil. We also offer waste oil tanks to ensure your garage is kept clean and safe from contamination.
As with all our tanks, they come supplied with full pumping equipment, each oil type may require a specific type of pump so we adapt to suit the requirements of the job in hand.
WASTE OIL
There is no need to worry about waste oil collecting in the garage as we have you covered from drainers & oil pans to suction pumps. You can safely get any waste from the garage to the storage tank with minimal effort and no spillages.
We offer solutions in the line of Diesel pumps, Fuel management systems, AdBlue pumps, Oil pumps and Diesel tanks.
Fuel
Management
Fuel Management & Monitoring Systems
Fuel
Storage
Diesel, Oil, Adblue Tanks & Storage Solutions
Garage
Installation
Complete Oil & Fluid Dispensing Systems
Our sales team are always on hand to help to advise and provide assistance when it comes to finding the right system. If you need a quote for upgrading or the installation of a new system you can contact us
Talk to us today about your new system.